"My Fair Lady" or sometime is famous also as "Perfect girl" is a collaboration between Ko Soo and Kim Hee Sun (Calla, Sad Love Song, The Myth) . I vaguely remember the story line but Ko Soo acted as a sweet guy and Kim Hee Sun as gold digger. A woman who looks at man nothing but his money and background.
I saw Kim Hee Sun for the first time in "Sad Love Song". She was pairing with Kwon Sang Wo. She is extremely beautiful and pure. Kim Hee Sun acted as a blind girl, She can also look tough like in "Smile Again". She acted as a softball player along with Lee Dong Gun.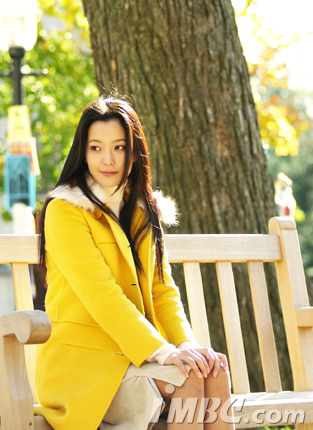 Kim Hee Sun in "Sad Love Song"
But I was completely surprised when I saw her in "Calla" (1999), she is still in her first debut. I remembered that I keep wondering if she is Kim Hee Sun cause she looks different. Look at the picture below, It takes from "Calla" and the next picture below, don't you think she looks different ?
I didn't say she did a plastic surgery, but I think she did something with her teeth. I didn't offend the actress or actor who do some plastic surgery. It's normal for them to look beautiful, cause it's their job. It's the same way like a teacher who spend more money to buy books, cause they need them for their job.


How about her chemistry with Ko Soo ? She is my third rank. I saw the great chemistry between her and Kwon Sang Woo in "Sad Love Song", but she is so so with Ko Soo.

Kim Hee Sun is now a married woman and a mother. She delivered her baby daughter recently, she still looks beautiful and she even took some photo shoot during her pregnancy.