Translated by : ELSIE
There's an article about agencies promoting their artistes overseas. Looks like BH has plans to market
Ko Soo
to Hollywood
http://news.sportsse...tain/940077.htm
Brief translation of relevant part
Lee Byung Hun has welcomed Ko Soo to his management company. With his charming voice and masculine good looks, Ko Soo bears a resemblance to him. Lee will be leaving for the US next month to film
GI JOE 2
. He plans to bring along profiles of his artistes to the US with a view of introducing them to US producers and film officials to help them expand their presence overseas. Hence the overseas presence of Ko Soo is on the cards. Said a BH official on Ko Soo, "The potential for growth is high for an actor in his 30s. We plan to capture the overseas market next and we are confident about Ko Soo.
Actor Ko Soo signs

with Lee Byung-hun's agency
Reporter: Lucia Hong luciahong @ Editor: Jessica Kim jesskim @ <Ⓒ

10Asia

All rights reserved>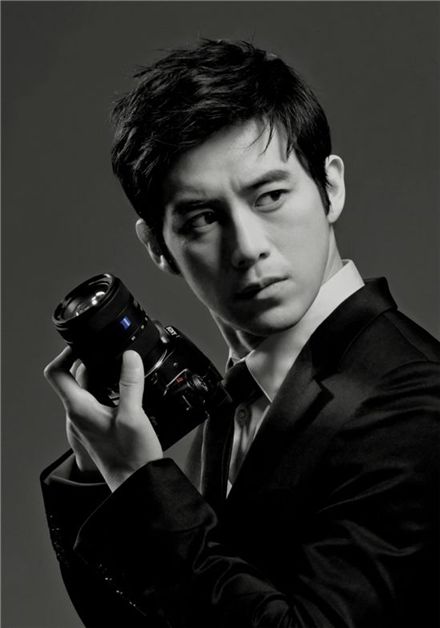 Actor Ko Soo [Sony Canon]
Korean actor
Ko Soo has signed with an entertainment company that manages the careers of Hallyu stars
Lee Byung-hun
and Han Hyo-joo, according to a press release
on Monday
.
BH Entertainment confirmed that Ko signed an exclusive contract with the company in May. "Ko is the kind of actor that is able to show both the bright and dark side through his acting. We also have high expectations for him since he is an actor who can express his true emotions," an official from the agency was quoted as saying.
Ko first started out in the entertainment industry with an appearance in the music video "Letter" by singer Position in 1998 and has since appeared in numerous dramas and films. His most notable roles include the TV series "Piano" and "Will it Snow for Christmas?" and movies "Some" and "White Night."
The actor last starred in the action flick "Haunters" alongside actor Gang Dong-won which was sold to several countries including Thailand, Taiwan, Malaysia, Germany, Belgium, the Netherlands and Luxembourg. The film also brought in a high number of advance ticket sales and attracted over
one million viewers
within a week of its premiere in November of last year.
Ko is currently working on a war flick titled "Frontline," helmed by director Jang Hoon, which tells of the war during 1953 where South
Korean soldiers
are captured by the North as
prisoners of war
while they plot against their enemies to escape.
The film, which also stars Korean actor
Shin Ha-kyun
, is set to be released this summer.